Here's my story about moving a 5-key beatmania machine in, since I think a fair number of people are curious.
I held back on making it public, but I'll post it now since it'll probably be OK.
I also recommend this post to people who are interested in the internals, since it has pictures of the insides.
Before purchase
(Around October 2019)
During this time I was actually in the process of purchasing and designing a custom-built home.
In that process, I set aside a small space about the size of a study, in case I happened to purchase a machine in the future.
Then, an alert from Yahoo! Auctions came in.
It was for a rare 7thMIX, too.
On top of that, the spot was 30 minutes by car from the new home currently being built.
I just had to buy it.
However, there was a problem in this sentence below:
Moving the cabinet will take quite a lot of tools and effort. We'll disassemble the exterior, remove the CRT monitor, then turn the cabinet upside-down and carry it out through the window.
Apparently we had no choice but to carry it out through a window, since the door didn't have enough clearance.
Well, since they were able to get it in there, I could probably get it out, right? (Conceited)
Don't try this at home, kids. Up until the day we moved it out, my stomach was hurting from nervousness.
After purchase – Inspection and disassembly
(November to December 2019)
I managed to buy the machine without the price going up too much, perhaps because of that warning about it being difficult to move out of there.
I got in contact with the original owner and we agreed to move the machine out as soon as the new house to move it in to was completed.
While the new house was being built, I inspected and disassembled the machine (almost taking it completely apart).
Patiently taking apart everything in sight
Checking the wiring
Since there were a lot of wires, I made sure to take photos when removing things that are connected, so that I don't mess them up when I put them back in.
Even though I actually did take photos of everything, I won't post them all because it would be too much.
Doing this was crucial. If I didn't have them when putting the machine back together, I would've cried.
After disassembly
I disassembled it to the point where all of the parts could be carried by hand.
By the way, it all apparently weighs 250 kg total.
Just when I thought the CRT monitor was the heaviest thing by far, the controller panel and bass speaker unit were also rather heavy.
The machine gets considerably lighter if you just remove the upper speaker unit, CRT monitor, and controller panel unit. I think 5 or 6 people could lift it up without straining themselves.
Since we would not only be lifting it up, but flipping it over, I took it apart as much as possible.
Before the new house is built and the machine is moved
My birthday was on January 1st, so the wife and I went to Kirby Café.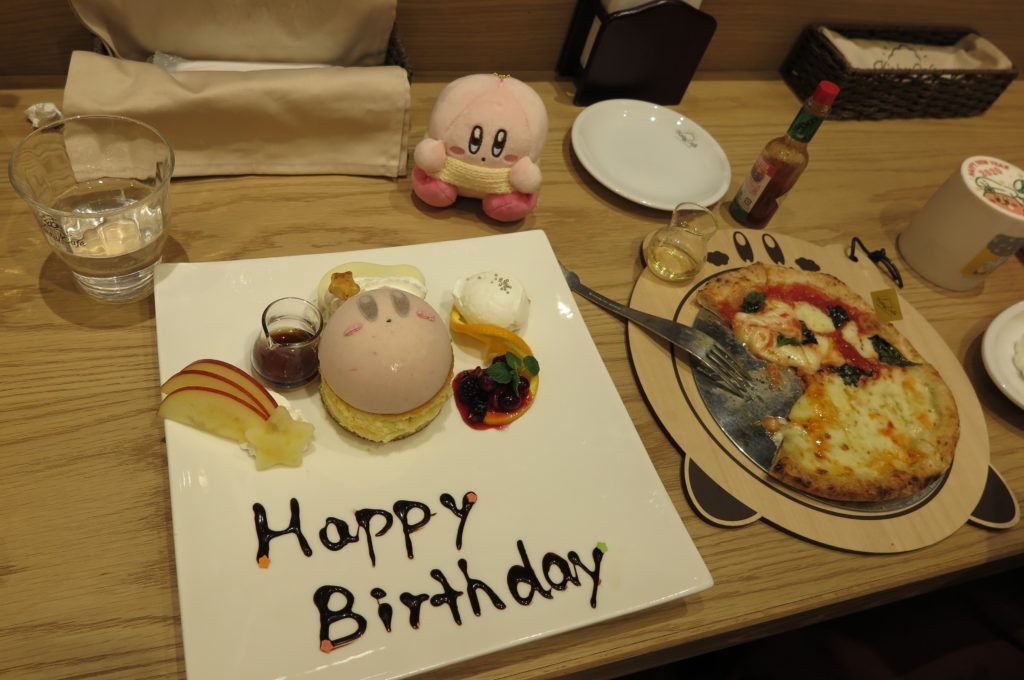 I later went to check out how the new house was doing.
The spot where the machine would go was being treated like a raw materials storage shed… (Apparently it was just the right spot for them, being that it was narrow and in a corner)
Next up is the part about getting the machine out and moving it there…